Welcome to the Zombie Apocalypse Challenge for the participants of the Wonderfully Wicked Read-a-thon!
This is the scenario you must consider:
In the event of a Zombie Apocalypse you are forced to take shelter with family and/or friends for a period of no less than 5 years. You have time to pack some supplies and some extra things to keep yourself entertained. However, since there will be many people sharing the same space, space will be limited and you are told you are only allowed to bring up to 5 books.
What books would you pack to sustain you? If you want to go a step further you can give a reason why you would choose the books you chose.
Please answer the challenge in the comments – even if you answer them on your blog too, please leave the 5 books you would choose in the comment section and feel free to ALSO link your blog post.
I'm sure you're all curious as to what prizes we have for this challenge: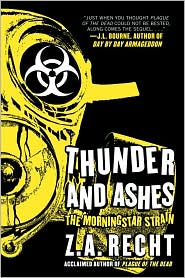 I look forward to reading your comments! One winner will be chosen randomly! 😀

ONLY FILL THIS OUT WHEN YOU'RE COMPLETELY DONE WITH THE ENTIRE READ-A-THON